4 April 2017

 

April

NEWSLETTER

 

Greetings and welcome to Moein Al Bastaki's April newsletter.
Moein had a super busy but still inspiring month. Lots more details on all of this below, but for now we want to say thank you for your continued interest and support of Moein's Magic!
And we are happy to share all the recent news and updates with you.
Just a few days ago Moein Al Bastaki had a pleasure to be invited as both a speaker and a performer at the 7th edition of Annual Investment Meeting in Dubai. It was really a great and unforgettable experience!
The event gathered a big audience of Emirati and GCC students, as well as established entrepreneurs, government officials and business leaders from around the world, under one roof.

Moein

was discussing innovation and opportunities, creativity, boundless power of mind, his mission as an artist and lots more.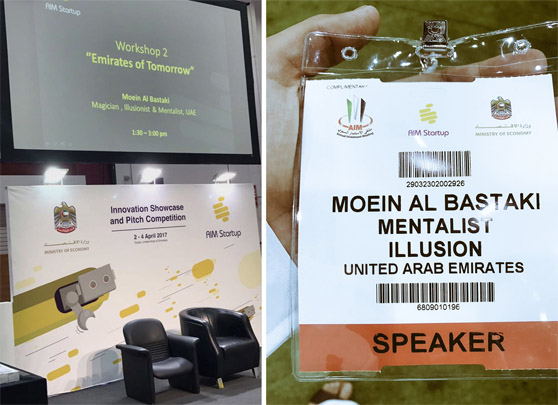 As usual a number of TV appearances were made this month. Have a look at the 1st part of new series School Of Magic: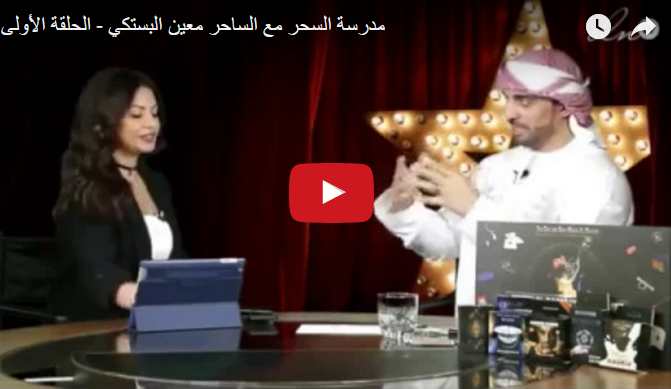 The second part of the television special Mind Explosion was out in March >>
Check the link above for an amazing video.
We are really excited about a new release: Mystic Sponge Balls. The Balls are available at our official store and will be in most of Dubai stores soon! This trick produces really a great effect that is ideal for any close up magic performance. Mystic Sponge Balls multiply, vanish and magically appear in the magician's or spectator's hands.
Some magic practice tips for you:
LITTLE AND OFTEN is better than FROM TIME TO TIME. Success in magic is the sum of small efforts, repeated day in, day out. Keep practicing magic tricks for fun – this is the best way to develop your skills!

Stay positive, spread love and let a touch of magic create a great atmosphere to you every day!
Much love and keep doing magic! 
Moein Al Bastaki
Stay tuned for amazing offers and news coming up!