01 September 2016

 

September

NEWSLETTER

 

Greetings and welcome to Moein Al Bastaki's September newsletter.
A warm welcome to all our fans once again on the first day of autumn!!
Moein Al Bastaki's team does its best to bring lots of magic moments to you in the upcoming season. Busy weeks are ahead with Moein's live entertainments, new impressing appearances and close-up magic experiments.
WWE fans: a new episode of a recently launched official WWE podcast in Arabic is available online already, you can

check it out >>

As you know, we are constantly working on something special for our fans. This month we are proud to announce a special online sale with affordable express shipping anywhere in the world!
For limited time, you can buy any two sets of Glowing Thumbs and get a Deck Of Cards for performing numerous magic tricks for FREE.

You can never go wrong with our magic collection - it's a perfect gift and can be a great addition to your next party.
The offer is available for online purchases only so hurry up before this deal ends!
Shop now and don't forget to share your images and videos with us!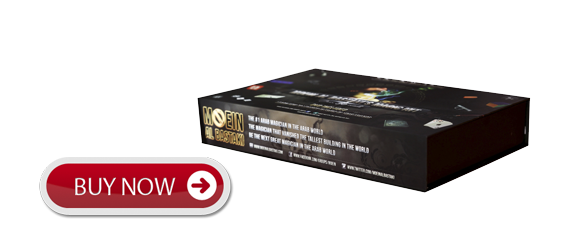 Moreover we are really excited about another release coming up very soon - Lighted Mouth. It's a great addition to Glowing Thumbs collection and will sure bring some WOW factor to your party.
Lighted Mouth alongside with other magic items will be available in your local stores:
- KidZania Dubai
- Rainforest cafe
- Little Explorers
- Tarsam
- Brain Games
- Virgin Mega Stores (Mall of Emirates, Dubai Mall, Murdif City Center Mall, Yas Mall)
- Hallmark Stores
- Kiddy Zone
It's time to perform some magic!
 
Moreover we have some special release for those who want to look like a pro magican! A new exclusive product "Moein's dangerous tricks" will be soon available online.
 
Stay tuned to our announcements and have a happy weekend!
Wishing you all a very positive and outstanding month!
Lots of Love and Magic,
Moein Al Bastaki
 
Stay tuned for amazing offers and news coming up!